Villa Cecilia, run personally by the Logi family, is in a very peaceful area in the gulf of Procchio, because the road leading down to Campo all'Aia is a secondary one used only by locals.

The resort is in the middle of a large garden where children are free to play, surrounded by lush, Mediterranean bush. There are numerous fruit trees, pine trees, palm trees and a wide variety of flowers whose delicate perfume hangs in the air, thus creating a very relaxing and peaceful environment.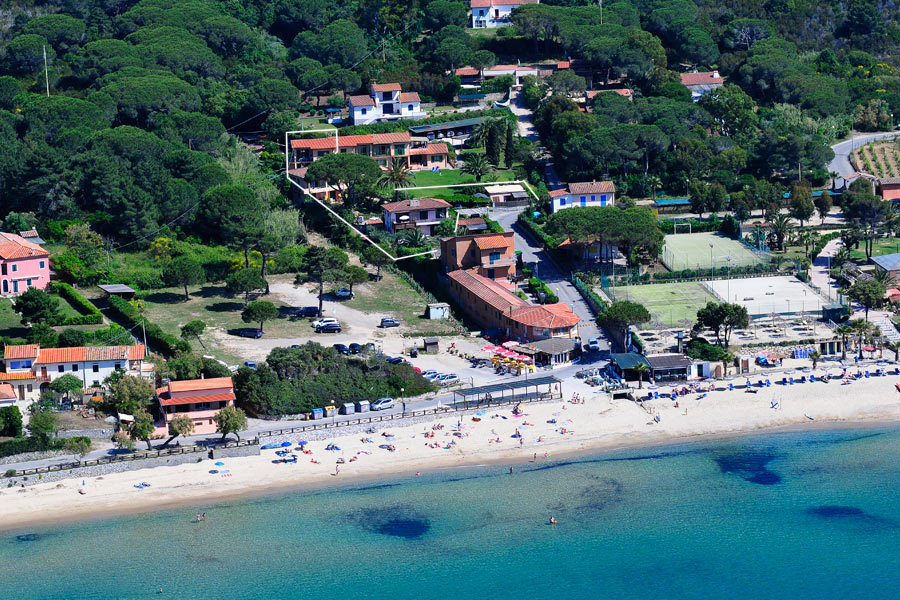 Villa Cecilia consists of 2 three-room-flats, 4 two-room-flats and 1 independant 2-room-flat. It also has a covered car park and shared coin operated washing machine.

All the apartments have private entrance, air conditioning, Lcd TV-Sat 40', Wi-Fi and a covered veranda, some even have independent heating. The three-room flat on the ground floor has two, fully equipped verandas with table and chairs, sun beds and barbecue. They also have an induction hob, espresso coffee machine, wall-mounted hairdryer in the bathroom, iron and ironing board.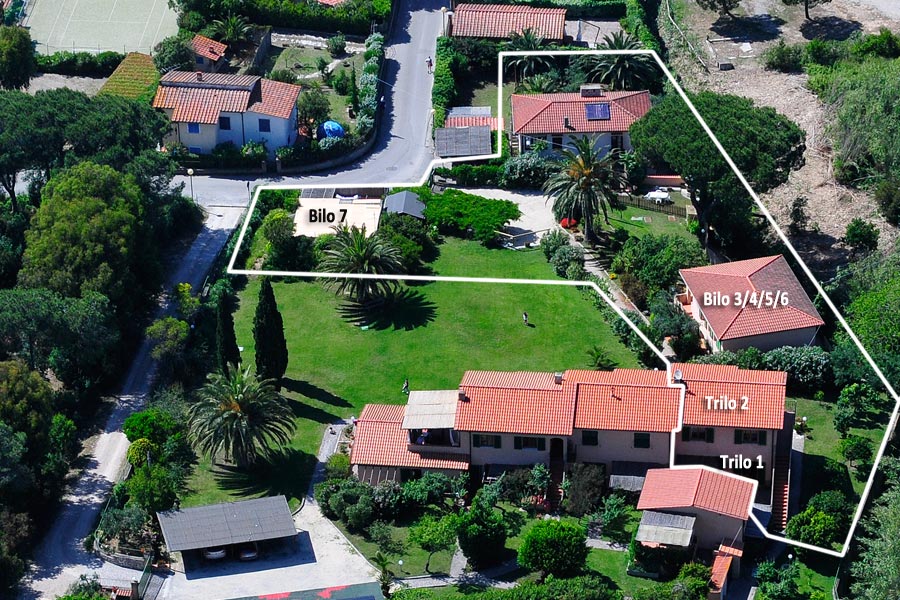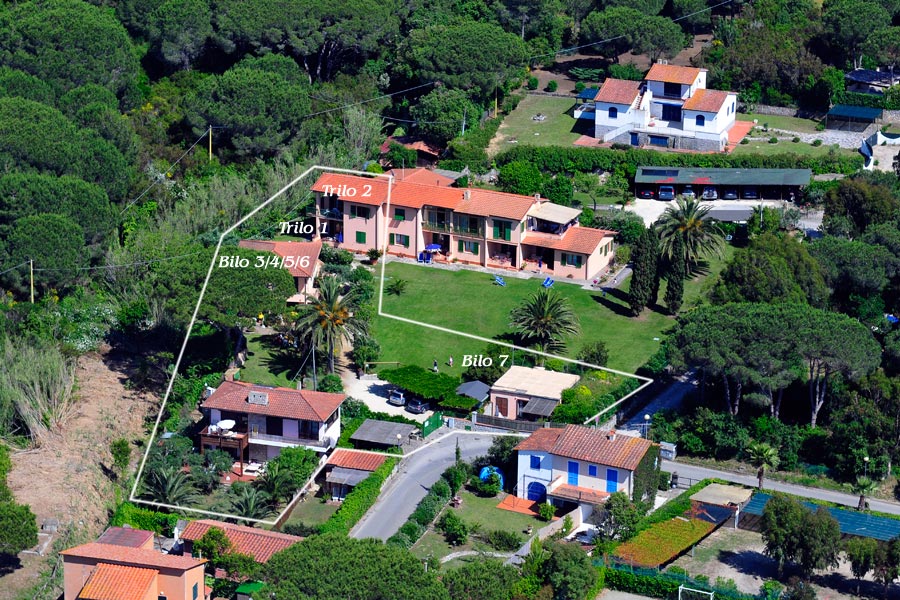 A short walk while still in your swimming costume takes you to the fine, golden sands beach that is only 70 meters away. Once there, you can either hire a sun bed and beach umbrella from one of the bathing establishments, or, if you prefer, stay on the free, public part that is cleaned every day by the local council.

Not far away, at the end of the gulf, the "La Guardiola Sailing Club" has a large, rented mooring area for boats, as well as sailing and motor boat rental. You will also find catamarans and Optimists at the sailing school on the road towards the town, as well as boat rentals.

The town centre of Procchio is only at 300 meters walk away and can be reached by taking the provincial road or by going along the promenade.